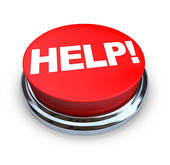 Welcome to our Help Page! We hope that you find this information useful. However, if you have a question or concern that isn't directly addressed, please don't hesitate to call or "CONTACT US" for more information. We are always here to help.
Classroom Resource Center821 Dawsonville Highway

Suite 250-249

Gainesville, GA 30501

770-844-0524 Telephone

770-781-5789 Fax

info@classroomresourcecenter.com
Orders:
Orders may be placed online or by phone. You may also complete our ORDER FORM and mail or fax orders to us. Orders may be placed with your purchase order that is emailed, mailed or faxed to us. If you find that you would like to add items to your order after it has been placed, please let us know and we will do our best to include it with the original shipment so no additional shipping fees are incurred. If you need to cancel an item, please contact us as soon as possible. Orders ship quickly and we cannot guarantee that we will be able to make any changes once the order has begun processing.
Quote Requests:
We are happy to provide quotes. You may make your quote request by email, phone or fax. You can also send the pertinent information via CONTACT US.
Back Orders:
If items on your order become unavailable or out of stock for any reason we will contact you to make you aware of the situation. Most of the time we will split the order and ship the in stock items and back order the rest. If you are using a free shipping offer, we may elect to hold the order and ship all items at one time.
Payment Methods:
We accept all major credit cards, PayPal and check or money orders by mail. You may order with net 30 day terms with receipt of an approved purchase order. We accept po's from public and private schools and other institutions. We do not ship C.O.D.
Shipping:
We offer standard and 2 day express shipping. Standard shipping uses both U.S. Postal service and UPS. The carrier is automatically selected based on your order's weight and destination. We do not offer same day shipping. Please be aware that transit time on express shipping is after the order goes through order processing so you will need to add additional time for the order to make its way through processing and the warehouse. We do not ship to PO boxes.
Free Shipping:
The terms of our standard free shipping offer are as follows: Order total must be $49.00 or more and pre-paid. Promo code must be indicated at time of order. School Purchase Orders do qualify for free shipping during free shipping promotions. Free shipping is not available for international shipments or to APO or FPO military addresses located outside of the United States. Free shipping orders ship by the shipping method of our choice and do not qualify for 2-day express shipping. We are not able to guarantee delivery time for any free shipping orders. We do reserve the right to change or upgrade the shipping method without notification. Orders receiving free shipping do not qualify for any other coupon offers or extra discounts. If you return your order, the shipping cost will be calculated and subtracted from the amount refunded to you. Orders over $20,000 may be disqualified for free shipping promotions due to weight restrictions at the discretion of Classroom Resource Center.
Return Policy:
If you need to return an item, please use this link to CONTACT US with your order number and details about the product you would like to return. We will issue an RMA (Return Merchandise Authorization) number along with instructions and address to return the items to. You will need to include the RMA number with the return. NOTE: Returns are not processed without an RMA number and must be shipped to the address we specify in the instructions. There are no exceptions to this policy.
To qualify for a refund, returned products must follow the instructions shown below. If these guidelines are followed, we will process a refund accordingly.
30 Day Limit: To qualify for a refund, products must be returned to us within 30 days from the shipping date shown on the sales receipt.
New Condition: To qualify for a refund, products must be returned to us in new condition. We are not responsible for any damage that might occur in shipping the returned items back to us so please make sure to adequately pack the merchandise being returned to us and choose a reliable and appropriate shipping service. No refunds are given for merchandise returned in unsalable condition. This includes merchandise damaged in transit. We do recommend shipping the package with tracking and insurance, especially on heavier packages. We do not recommend re-using the box your items arrived in as the cardboard may not be strong enough to go through the shipping process again without breaking down and tearing open.
Include Your Name, Address, RMA and Order Number: To qualify for a refund, don't forget to include your name, address, order number, and a brief explanation of the reason for the return. If possible please make a copy of your sales receipt and send that with the returned items. Remember, the RMA number must be included and the merchandise shipped to the address that was provided with your RMA number.
Restocking Fee: There is a 15% restocking fee on returned items.
Additional Information: The amount of the refund or store credit will equal the amount paid for the item(s) minus any shipping costs. The cost for shipping the item to you or back to us is not refundable. If you are returning an item that was shipped for free as part of a free shipping offer, the shipping costs for the returned items will be calculated and subtracted from the amount refunded or credited to you. If you paid for your order by credit card, your refund will be issued as a credit to your card account. If you paid for your order by check or money order, your refund will be issued in the form of a check payable to you. Refunds are usually processed within two weeks from the time that we receive the returned items.
Returnable Item: Items with an online activation code are not returnable as they cannot be resold. In addition to that there are a few special order or state specific titles that are non-returnable.
Kits - If an item was purchased as part of a kit, the entire kit must be returned.
Defective or Missing Items:
If you received a defective item from us, we will replace it at our expense and we will cover the shipping costs for the replacement item. In most cases we will schedule a carrier to pick up the defective item. If the item you received was not the item you ordered, or something was missing from your shipment, we will immediately ship the correct item to you at no cost to you. We may send you an email with a printable shipping label and schedule a carrier to pick up the wrong item to have it returned to us at our expense. Please use this link to CONTACT US and we will respond accordingly.
Contact Info and Mailing Address:
Classroom Resource Center
821 Dawsonville Highway
Suite 250-249
Gainesville, GA 30501
770-844-0524 Telephone
770-781-5789 Fax
info@classroomresourcecenter.com
Thank you for shopping with us!