Sing, Spell, Read & Write Pre-K Readiness Student Pack
Sing, Spell, Read, and Write Pre-Kindergarten
helps children develop the readiness and early literacy skills they need with age-appropriate activities. The program uses phonics songs, interactive charts, and games to teach the alphabetic principle, phonemic awareness, sound/letter correspondence, short vowel sounds, and blending - in a fun and meaningful way. This Pre-K Level Program
covers all the basic readiness skills such as: colors, shapes, visual discrimination, matching, opposites, classification, story sequence, coloring, tracing, letter recognition, letter shapes, sounds and recognition, auditory discrimination, counting 1-10, zero, seasons, oral vocabulary development and even tying your shoes!
Student Pack: includes Pre-K ABC/Number Line Strip, A-Z Phonics Song/Jolly Trolley Placemat, and Activity Sheets for one student.
Areas of Focus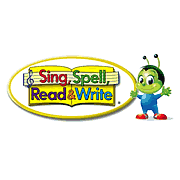 Phonemic Awareness
Phonics
Vocabulary
Comprehension
Oral Language Development
Fluency
Independent Reading
Funding Sources
Title I
Reading First
Even Start
Title III
21st Century Community Learning Centers
Special Education
Precise Solutions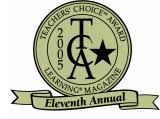 Provides a creative, encouraging learning environment that engages every learning style and stimulates brain activity.
Develops phonemic awareness and letter-sound recognition at an early age.
Employs a consistent, easy-to-use approach in every lesson - Teach, Practice, and Apply.
Product Information
Format: Other
Vendor: Pearson Learning
Dimensions:
ISBN:
ISBN-13: 9780765232328
UPC: 0765232324
Series: Sing, Spell, Read & Write