Sing, Spell, Read & Write Pre-K Readiness Classroom Activity Sheets for One Student
Sing, Spell, Read, and Write Pre-Kindergarten
helps children develop the readiness and early literacy skills they need with age-appropriate activities. The program uses phonics songs, interactive charts, and games to teach the alphabetic principle, phonemic awareness, sound/letter correspondence, short vowel sounds, and blending - in a fun and meaningful way. This Pre-K Level Program
covers all the basic readiness skills such as: colors, shapes, visual discrimination, matching, opposites, classification, story sequence, coloring, tracing, letter recognition, letter shapes, sounds and recognition, auditory discrimination, counting 1-10, zero, seasons, oral vocabulary development and even tying your shoes!
Teacher's Manua
l:
provides step-by-step directions, enrichment activities, song lyrics, and a recommended read-aloud book list. Lessons include activity numbers to easily locate the correct activity sheet; objectives, recommended books, and lesson instructions are all included on the same page for easily found, coordinated planning.
Areas of Focus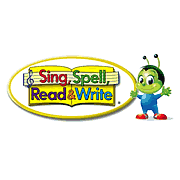 Phonemic Awareness
Phonics
Vocabulary
Comprehension
Oral Language Development
Fluency
Independent Reading
Funding Sources
Title I
Reading First
Even Start
Title III
21st Century Community Learning Centers
Special Education
Precise Solutions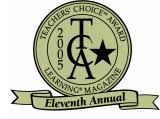 Provides a creative, encouraging learning environment that engages every learning style and stimulates brain activity.
Develops phonemic awareness and letter-sound recognition at an early age.
Employs a consistent, easy-to-use approach in every lesson - Teach, Practice, and Apply.
Product Information
Format: Other
Vendor: Pearson Learning
Dimensions:
ISBN:
ISBN-13: 9780765232151
UPC:
Series: Sing, Spell, Read & Write