Sing, Spell, Read & Write Grade 1 Classroom Teacher's Manual
Students Zoom Down the Raceway to Decoding Mastery and Reading Fluency!
Sing, Spell, Read, and Write Level One uses carefully sequenced, systematic, explicit phonics instruction to build fluent independent readers. It is effective because it engages students in playing games, singing songs, and "look, listen, point, sing-along, and echo" routines that stimulate the senses and appeal to all learning styles. Its approach requires total participation on the part of the learner and is strongly supported by current research on brain function, language acquisition, and reading.

The teacher's manual provides step-by-step directions, enrichment activities, song lyrics, and a recommended read-aloud book list. Lessons include activity numbers to easily locate the correct activity sheet; objectives, recommended books, and lesson instructions are all included on the same page for easily found, coordinated planning.
Areas of Focus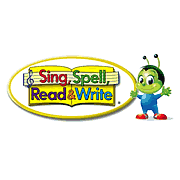 Phonemic Awareness
Phonics
Vocabulary
Comprehension
Oral Language Development
Writing
Spelling
Intervention
Funding Sources
Title I
Reading First
Even Start
Title III
Special Education
Precise Solutions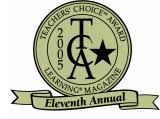 Employs a consistent easy-to-use approach in every lesson - Teach, Practice, and Apply
Features natural language patterns that are familiar to beginning readers in beautifully illustrated phonetic storybooks.
Provides placement and assessment tools that make it an ideal core curriculum or intervention program.
Product Information
Format: Other
Vendor: Pearson Learning
Dimensions:
ISBN:
ISBN-13:
UPC:
Series: Sing, Spell, Read & Write