Sing, Spell, Read & Write Kindergarten/Level 1 - 2nd Edition Short Vowel Chart - I, 2004
Includes one short vowel chart for letter I.
This title contains the following components:
Qty ISBN-13 Component Title
1 - 9780765231949 SING, SPELL, READ AND WRITE SHORT VOWEL CHART (I) '04C
Sing, Spell, Read, and Write
helps children develop the readiness and early literacy skills they need with age-appropriate activities. The program uses phonics songs, interactive charts, and games to teach the alphabetic principle, phonemic awareness, sound/letter correspondence, short vowel sounds, and blending - in a fun and meaningful way.
Areas of Focus
Phonemic Awareness
Phonics
Vocabulary
Comprehension
Oral Language Development
Fluency
Independent Reading
Funding Sources
Title I
Reading First
Even Start
Title III
21st Century Community Learning Centers
Special Education
Precise Solutions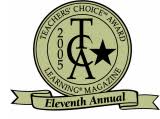 Provides a creative, encouraging learning environment that engages every learning style and stimulates brain activity.
Develops phonemic awareness and letter-sound recognition at an early age.
Employs a consistent, easy-to-use approach in every lesson - Teach, Practice, and Apply.