Sing, Spell, Read & Write Grade K Classroom Program for 20
Sing, Spell, Read, and Write Kindergarten
helps children develop the readiness and early literacy skills they need with age-appropriate activities. The program uses phonics songs, interactive charts, and games to teach the alphabetic principle, phonemic awareness, sound/letter correspondence, short vowel sounds, and blending - in a fun and meaningful way. By the end of kindergarten, students will be reading fully decodable storybooks with single-syllable, short-vowel words.
Program for 20 Students:
Includes
Kindergarten Express Scope & Sequence chart and Kindergarten Express Train Stick-Ons; Level K Teacher's Manual; Level K Teacher Training Video; Level K
P
honics Songs CD; A-Z Phonics Song Cards; A-Z Manuscript Wall Cards; Short Vowel Song Cards; Ferris Wheel Chart and Tickets; Short Vowel Charts (5),
All Aboard
Student Editions (20);
On Track
Student Editions (20); Phonetic Storybooks (6-packs of 6 titles); A-Z Sound-O Game; A-Z Pick-A-Sound Card Game (2); Transparent Color Chips; Manuscript Desk Strips; Dry Erase markers and Erasers (20); and Treasure Chest with Prizes.
(Components available to be purchased separately.)
The teacher's manual provides step-by-step directions, enrichment activities, song lyrics, and a recommended read-aloud book list. Lessons include activity numbers to easily locate the correct activity sheet; objectives, recommended books, and lesson instructions are all included on the same page for easily found, coordinated planning.
Areas of Focus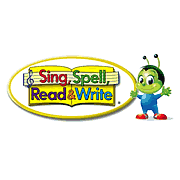 Phonemic Awareness
Phonics
Vocabulary
Comprehension
Oral Language Development
Writing
Spelling
Intervention
Funding Sources
Title I
Reading First
Even Start
Title III
Special Education
Precise Solutions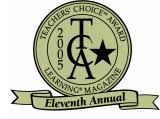 Combines the best teaching practices supported by current research on brain function, language acquisition, and reading.
Uses a multi-sensory, multi-modal approach that requires total participation from all learners, ensuring individual success.
Delights students with sing-alongs, games, charts, and appealing storybooks they can read all by themselves.
Product Information
Format: Other
Vendor: Pearson Learning
Dimensions:
ISBN:
ISBN-13:
UPC:
Series: Sing, Spell, Read & Write